Cloud Can Be

Complex & Expensive

Cloud can be a lot different than what you expected. The strategy, total cost of ownership and skill sets are very different than on-premise. VIAcode can help.
0
Increase in Spend Due to Overprovisioning
source: zdnet.com
80%
Security Breaches Due to Misconfigurations
source: ixia.com
36%
Time Spent on Reactive Troubleshooting
source: ixia.com
We Simplify

Cloud Challenges

Anyone can move workloads to the cloud. The VIAcode team has extensive experience to make your cloud work. We help companies succeed in their cloud journey.

Cost
We will reduce and optimize your Azure infrastructure spend. Our customers realize 30% cost savings

Security
We have expertise to create, implement, and manage secure Azure infrastructure and applications

Cloud Expertise
We will manage and optimize your Azure infrastructure so that you can focus on growing your business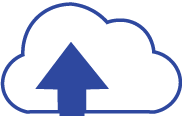 Cloud Migration
We will assess your infrastructure, create a strategy and move your existing on-premise workloads to Azure cloud

Backup / Recovery
We will work with you to deploy bullet-proof backup, disaster recovery, and business continuity infrastructure on Azure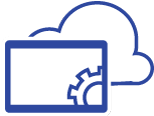 App Modernization
We will re-architect monolithic applications as microservices to leverage the full potential of Azure's container and services
Free
Cloud Assessment
Our tool provides a report on potential cost savings, security gaps and ways to optimize your cloud infrastructure.
GET YOURS NOW
Learn From Our

Cloud Expertise
May 1, 2020 by Nick Gable
Microsoft Azure Customer Story: KEXP
May 1, 2020 by Nick Gable
Weekly Round-Up – May 1, 2020
April 24, 2020 by Victor Mushkatin
Weekly Round-Up – April 24, 2020