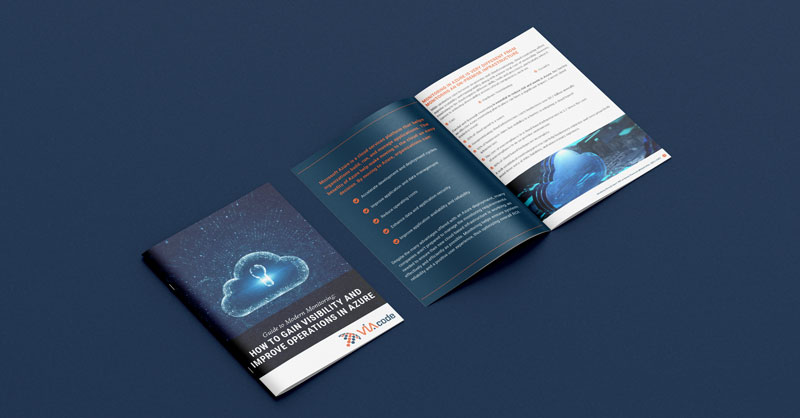 VIAcode's latest ebook, A Guide to Modern Monitoring: How to gain visibility and improve operations in Azure, provides best practices and expert advice to help organizations minimize and avoid risks, liabilities and unnecessary expenses associated with cloud management.
With the right Azure observability approach in place, you will be able to extend the capabilities delivered by Azure so you can: 
Detect critical system issues before your users or business is impacted
Identify and mitigate security gaps that put your data at risk
Identify and avoid cloud waste (unnecessary cloud expenses)
This free resource takes an in-depth look at monitoring and observability in Azure and provides a clear 3-step process for implementing a strategy based on best practices. 
Download the ebook now to learn more about the Azure Monitoring Framework and how you can help your business reduce performance risks, lower costs and eliminate security vulnerabilities.
Fill out the form to download the e-book