Get a Maturity Assessment of Your Azure Cloud Infrastructure
Do you really know what's going on in yourAzure operation?   
It's not always easy to know  what problems lurk in your Azure operations that are devouring your cloud budget, exposing you  to security breaches, and impacting availability and performance. There are often hidden costs, and ticking time bombs relating to security, backup, etc. that go undetected.   
Shine a light on your Azure infrastructure
This is free, secure, self-service Azure Maturity Assessment.
See where you stand on:
Costs
Security
Monitoring Coverage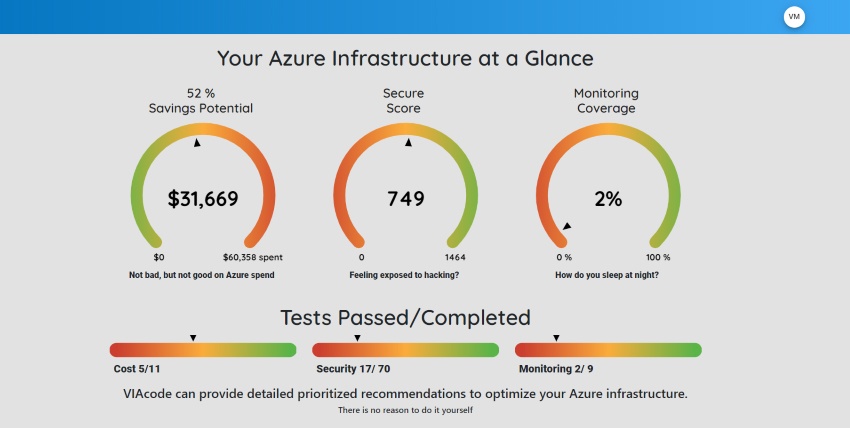 An example Assessment Report
Manage yourROI
The Maturity Assessment also provides an ROI calculator that will estimate the ROI managed services can bring to your Azure operations.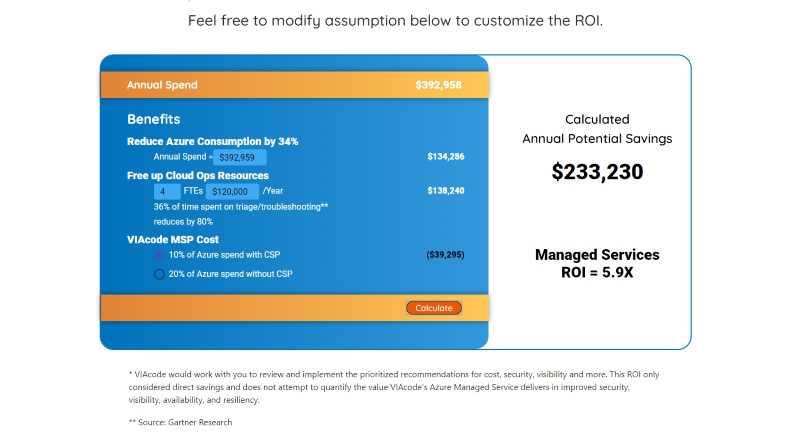 You can get your Azure Maturity Assessment in two quick steps!
Click here  ( Button – Get Maturity Assessment )
Use your Microsoft email to authenticate your account. 
Notes:
Requires read-only access to your Azure subscriptions, billing, and usage information. Read More in Security FAQ's (link)
We will only be using your data to immediately provide feedback on your Azure cloud infrastructure relating to costs, security and monitoring in real time.