VIAcode Consulting will join thousands of Microsoft partners on the new Microsoft conference in Washington D.C., July 9-13.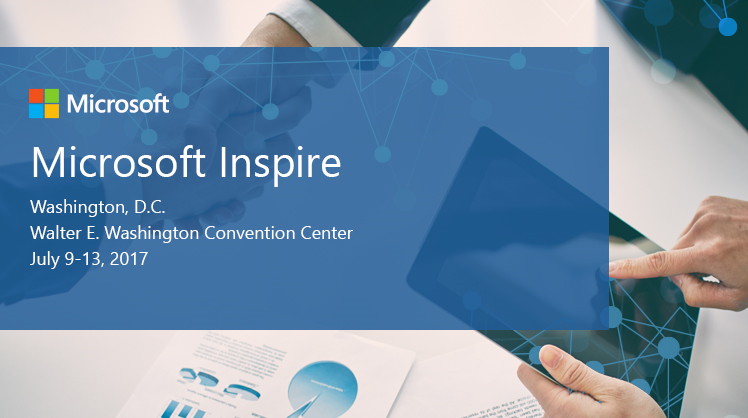 Inspire is the most important event for Microsoft partners around the world. It is gathering together technology and business leaders, IT professionals and Microsoft customers. This is an excellent networking opportunity with great expo area, panel discussions and The Commons Theater, where conference attendees can meet Microsoft and Microsoft partners such as VIAcode subject matter experts. There will be also many different types of exciting sessions such as interactive breakout sessions, workshops, regional general sessions and more.
VIAcode team will join Microsoft and Microsoft partners, such as Dell, Lenovo and HPE to share our expertise about the most important technologies critical for the digital and cloud transformation of the modern enterprises. We will bring our Microsoft Azure and Azure Stack experts to show you, how business can leverage the solutions based on the Microsoft platform and partner's services. We will be very excited to show you how VIAcode Azure Management and Security solutions, such as VIAcode Cloud Identity Manager are helping businesses of all sizes in many countries using Microsoft technologies and be compliant with the government rules, regulations and policies.
Surprisingly the conference is not sold out yet, so if you are a Microsoft Partner it's still a good time to register for the conference and plan your trip to D.C. We will be glad to see you there and discuss how we can build more efficient solutions together with VIAcode and Microsoft.
Where: Walter E. Washington Convention Center, Washington D.C.
When: July 9–13th, 2017
Want to meet VIAcode at Inspire?
Email us at email address info@viacode.com today or find us in Inspire attendees directory.