We have a new ebook on Cost Optimization, Best Practices for Azure. Are you looking for ideas to save money in Azure? The ebook has 5 best practices for cost optimization as well as a cost optimization model. You can download your copy here: 
Get more information from VIAcode.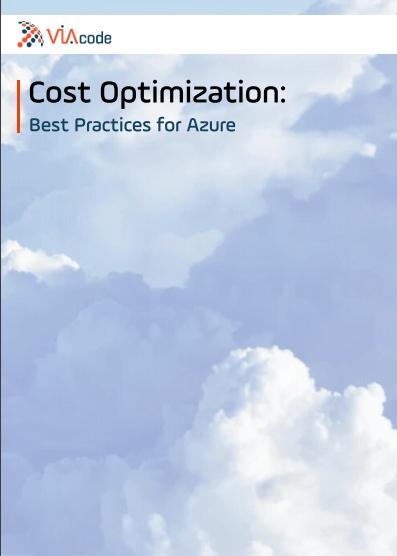 Here's our roundup of news around Azure for the week and some indications of how Covid-19 has changed our world.
This article outlines the three common scenarios for remote workers. Learn about leveraging Azure Security Center security controls 
Travis Roberts posted a great video that gives an introduction to PIM (Azure Privileged Identity Management). 
The Microsoft team exposed coronavirus phishing schemes. 
In the face of a global health pandemic, Microsoft made this statement about its commitment to providing for the increased demand. 
In this blog, Sajee Tharan shows the world how we can build an application in 10 minutes for using serverless computing offered by Azure. 
Thomas Maurer, MSFT Sr Cloud Advocate, shares the basics in this post about how to take a Microsoft Certification Exam online.  
In light of the Corona Virus, Microsoft  has expressed its support of its customers and has confirmed it is extending security support for Windows 10, version 1709, until October 13, 2020.   
All you need to know about Azure beta exam 204 is here 
MSFT announces a solution for monitoring thousands of VMs using Azure Monitor. Learn more here.